Win a Nature Adventure with Pinocchio!
Prepare to be boarded and take part in the new Pinocchio and Friends' competition on the new, winter issue of Family First Play (UK)!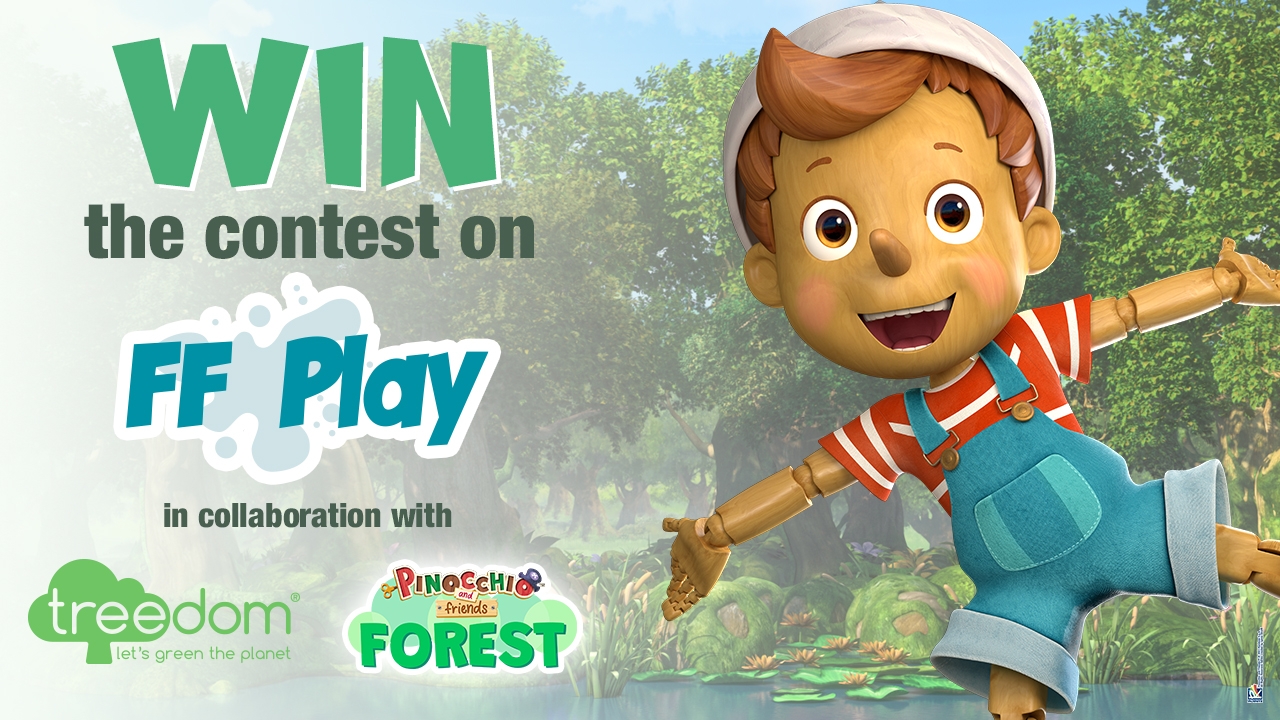 Get the chance to win exclusive prizes and participate until April 9, 2023!
Here's how:
– Find Pinocchio and Friends at pages 6 and 7 of the magazine
– Enjoy the activity and color Pinocchio
– Take a picture of your kid's coloured version of Pinocchio
Send it to contest@pinocchioandfriends.tv (be sure to include your kid's name and age)
If your kid's artwork wins the first prize or is one of the 10 runners up, you will receive the news on your email address!
The first winner will go on a special family weekend, to be in contact with nature, at one of the exclusive Center Parcs locations, nestled in the UK woodland!
Ten runners up will receive a unique prize: a real tree, dedicated in their names, which will be planted in partnership with Treedom within the agroforestry project Pinocchio and Friends Forest!