Pinocchio's Forest
Mums and dads,
Celebrate World Earth Day with us on 22 April, join our super-mega-cool project: Pinocchio's Forest!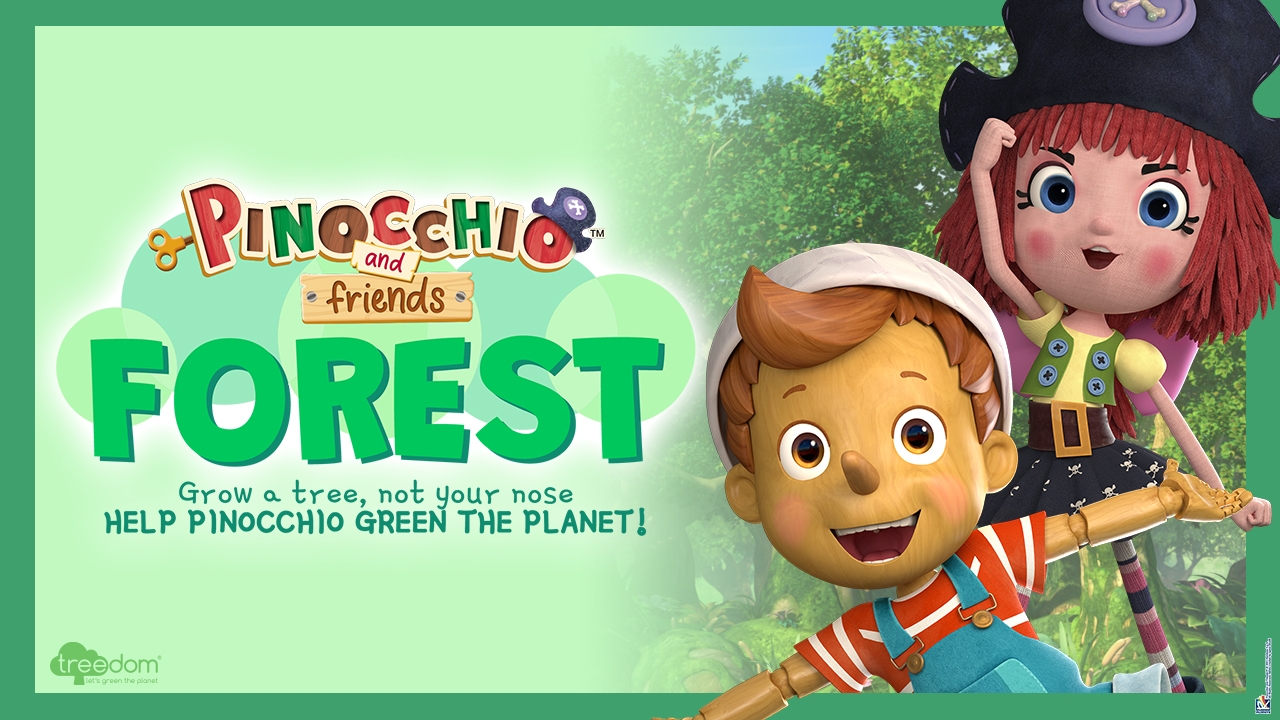 Follow Pinocchio, Freeda and their friends to discover important facts about trees and their contribution to life on our planet. Help him grow a real forest!
How?
Check out Treedom's website and join Pinocchio's Forest!
Choose a tree to plant; you can adopt it or gift it to your children: they will follow the progress of the project they are part of and learn plenty of useful green tips.
500 trees have already been planted in three continents and five countries: Colombia, Cameroon, Kenya, Tanzania and Nepal.
Get on board!